Welcome to Jefferson Enforcement Security, as Louisville's leading Private Security Firm we offer a variety of professional security services. Your safety and assets is our number one priority. We offer a very rare and unique blend of veteran security management, law enforcement, military, and anti-terrorism experience to our clients that cannot be found elsewhere. We are located in the heart of Louisville, KY, serving the Kentuckiana area with over 20 years experience in Security and public safety. The professionals here at Jefferson Enforcement are trained by various organizations in many fields of service to provide the safest, most reliable, and most secure environment for the client. With Jefferson Enforcement you will feel safe and secure with our professional officers that are dedicated to provide our clients with the top most quality service they desire.
Schedule a FREE Security Assessment Today!
Security Assessments are an effective way to evaluate your existing security program and a great first step to take prior to making security improvements at your facility or when trying to solve a specific security problem. During a Security Assessment, key aspects of your security program are assessed, any weaknesses are identified, and suggestions for security improvements are made. In addition, opportunities where costs can be reduced or where security operations can be made more efficient are identified.
We would be happy to schedule to meet with you to evaluate your specific security needs.
We proudly serve commercial, retail and residential clients in the Kentuckiana area.
A visible uniformed security, unarmed officer that can diffuse situations before they begin, and quickly resolve security risks if they do arise.
A uniformed security officer carrying a weapon with serious responsibility and has extensive training. Rely on our knowledge of laws, insurance requirements, and extensive vetting.
Security patrol

Armed/Unarmed
We offer patrol with armed and unarmed officers, golf-cart service and security vehicle patrol.
We can provide an Off-Duty Sworn Police Officer to cover your critical security needs anytime anywhere.
Distribution Center Security Officer
Gatehouse security requires specific training to meet the needs at your distribution center. We can implement and manage your security program.
Providing a plain clothed well trained Loss Prevention Officer to help lower the loss in the retail stores.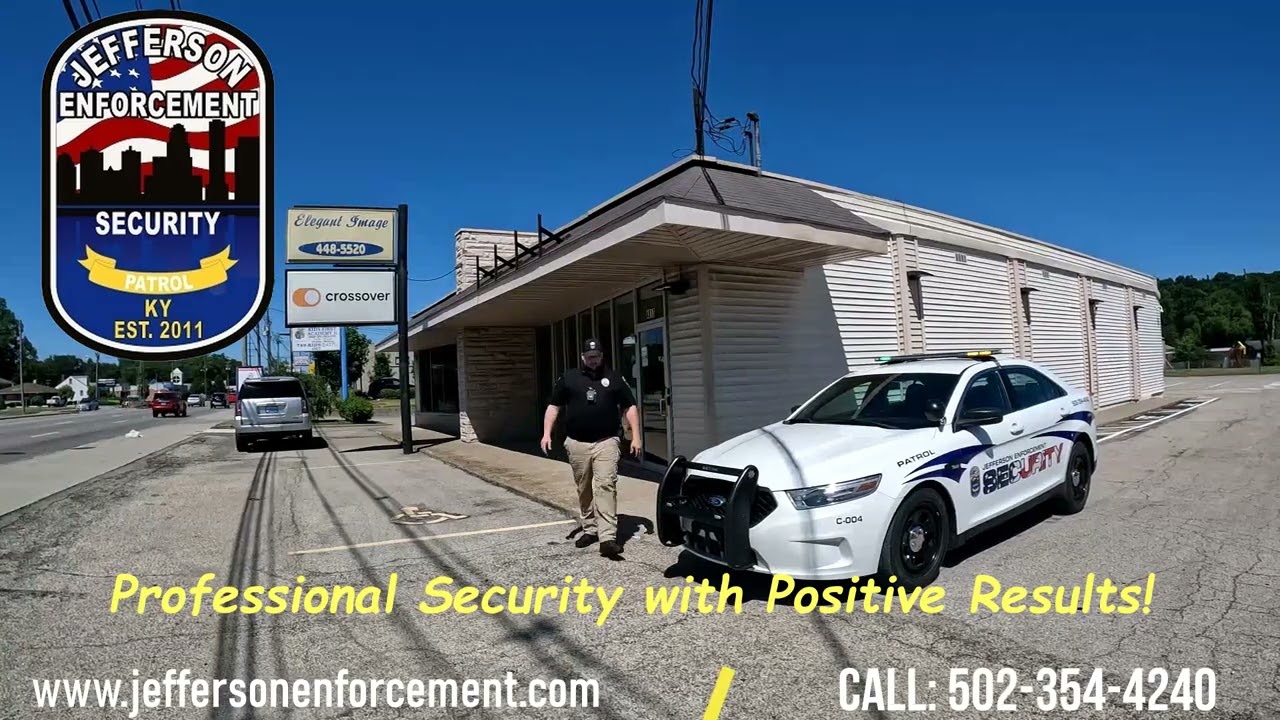 Are you interested in seeing what services Jefferson Enforcement can offer you? Fill out the service request form below and a representative will be in touch soon..